Partner Hotels
Fraud Warning!
Should you be contacted by travel agencies or other third parties concerning your hotel needs and bookings please note, that these companies are not officially authorised by the festival. We kindly recommend to book your accommodation via our website and to get in touch with the in case of doubt.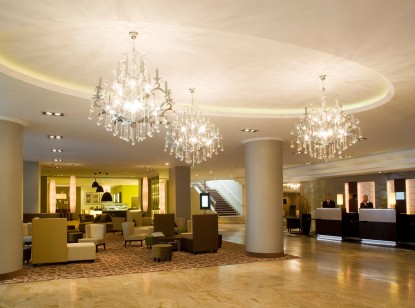 Berlinale partner hotels set aside a limited number of rooms at special prices for accredited professional guests. The selection of hotels is spread across central Berlin and covers the categories from 1 to 5 stars.
Registered EFM participants have the possibility to submit booking enquiries and reservations in the desired hotel via My Account.
Please note that a city tax may apply. Business and work-related travelers are exempted from this tax. Your hotel will gladly provide further information.
Contact
Web Support
If you have problems concerning the Reservation Enquiry process please contact the Web Support:
+49 30 259 20 800
Mo-Fr, 9.00 am - 7.00 pmHotel Reservation Department
For further questions the Hotel Reservation Department will be at your disposal:
Potsdamer Platz 11
10785 Berlin
+49 30 25489-220

Download PDF
Hotels 5 Stars
Hotels 4 Stars
Hotels 3 Stars
Hotels 2 Stars
Hotels 1 Star