Meet the Festivals
Friday - Tuesday, 21 - 25 February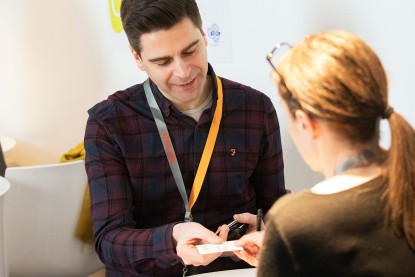 Gain direct access to top doc festival programmers and market representatives with the opportunity to book short one-on-one meetings to discuss your projects and get concrete information in regards to the festival(s) you are interested in.
Contact
DocSalon
Stand 201, 2nd floor, Gropius Bau

Please note that the information currently given below refers to the DocSalon 2020 and is shown in order to offer a general insight. All relevant content will be updated as soon as it becomes available.
Meet the Festivals
Stand #201, Gropius Bau, 2nd floor