Doc Lunch
Please note that the information currently given below refers to the DocSalon 2020 and is shown in order to offer a general insight. All relevant content will be updated as soon as it becomes available.
Contact
DocSalon
Stand 201, 2nd floor, Gropius Bau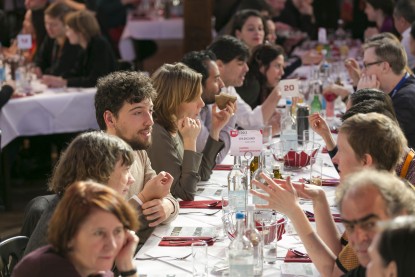 At EFM's annual Doc Lunch on Wednesday, 26 February 2020, film professionals from the documentary sector come together in the cosy and relaxed atmosphere of the Gropius Mirror Tent. Hosted this year by EFM's "Country in Focus" Chile.
Admission is by invitation only.